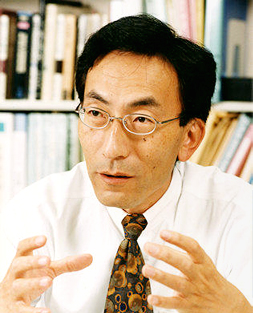 Logic integrated circuits, which contain intelligent systems integrated on a single chip die, are a key technology in modern society, determining the quality of various systems as well as the social infrastructure. While ground-breaking innovation that forces a paradigm shift rarely occurs in design and manufacture technologies for VLSI, the achievements of this project have made it evident that the fusion of nonvolatile spintronic devices that can retain memory without energy usage combined with semiconductor integrated circuits will bring about a revolutionary change. With the "Research and Development of Ultra-low Power Spintronics-based VLSIs", which started in March 2010 and is supported by JSPS's FIRST program, the Center for Spintronics Integrated Systems (CSIS) at Tohoku University has been assuming a leading role in innovative change by demonstrating the fusion of spintronics devices and logic integrated circuits, thus aiming at playing a pivotal role in the global innovation cycle of logic VLSIs.
Our team has concurrently promoted the research and development of spintronics materials, devices, and circuits. In doing this, we established an inimitable technology structure for spintronics logic integrated circuits that includes research and development, processing and production technology, and circuit design as well as a circuit integration prototyping environment. Furthermore, we have developed high-performance spintronics logic integrated circuits at ultra-low power that far surpass conventional levels, as well as a high-performance, ultra-low power integrated computing system that combines processing and memory through a logic-in-memory architecture using nonvolatile spintronics memories and CMOS. An open innovation center for spintronics logic integrated circuits was established at CSIS, aiming at creating a standard for high-performance, ultra-low power systems. Through these dynamic processes, we have played a critical role in the education and training of researchers and engineers, providing hands-on knowledge of all aspects of spintronics-based VLSIs.
We started the research and development in March, 2010. The first year went smoothly: we established core research sites, introduced new equipment, and obtained excellent results in spintronics materials and devises. Then came March 11, 2011. At the time, we were reporting our results on the first operation of spintronics-based circuits fabricated on a 200-mm wafer at a meeting held in Sendai. That day, our research facilities and equipment were seriously damaged. We were, however, lucky not to have even one member injured. Great efforts were extended on the restoration, and we were able to restart our program by the end of June 2011. I would like to express my sincere appreciation for all the encouragement and support we have received. Eventually, in the year of the earthquake, we succeeded in designing and fabricating spintronics-based VLSI test chips on a 300-mm wafer as planned. The midterm evaluation of the FIRST programs conducted in September 2012 judged that our program was going well and could be continued as planned. We have demonstrated the superior performance of spintronics-based logic integrated circuits (chip area ratio × delay time ratio × power consumption ratio ≦ 1/64) compared with conventional CMOS technology through the cooperation and support of participating organizations and collaborating organizations. We will push tirelessly on in our development of spintronics VLSIs aimed at practical use in order to create a better managed society in terms of energy and our well-being. I would like to ask for your continuous support in the years to come.
Prof. Hideo Ohno ( Core Researcher )